Update: UTC Athletic Director David Blackburn's resignation surprises coaches, one reacts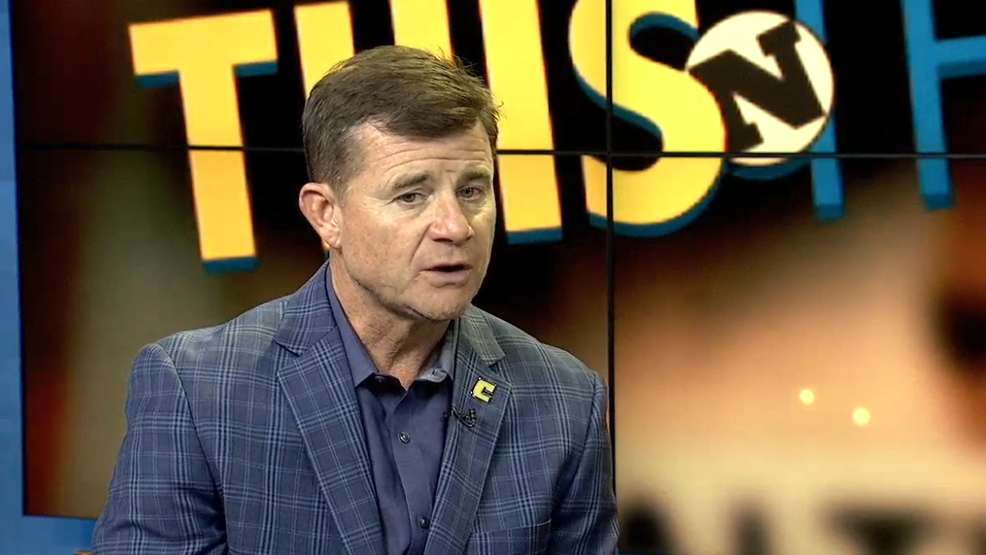 CHATTANOOGA, Tenn. —
Some UTC coaches were caught completely by surprise when Athletic Director David Blackburn resigned.
UTC spokesman Chuck Cantrell has announced that Blackburn has stepped down from his position, effective immediately.

"The time has come for me to resign as Vice Chancellor and Director of Athletics," stated David Blackburn. "I love UTC and the city of Chattanooga. I'm grateful for the time allowed to serve this great school and city."

Cantrell says Blackburn recently finished his fourth year with the Mocs, and is leaving to pursue other interests.
17-year softball coach Frank Reed has worked under Blackburn since his first day. Reed said Blackburn was very supportive. "We just went through a tough year with injuries and our pitching staff. Probably my worst year in college softball. But you know, he's been with me throughout the entire time, " Reed said. "I can't say how much I appreciate him and what he's done for us in Chattanooga and I'm pretty sure the entire athletic department feels the same."
Tuesday morning, the administration responded to the resignation:
"We appreciate the time and attention that David has provided our athletic programs at UTC," stated Chancellor Steve Angle. "The Mocs have reached unprecedented heights over the last four years under David's leadership and we thank him for his efforts."
Cantrell says Dr. Angle has appointed Scott Altizer as the Interim Athletics Director. Altizer currently serves as the Senior Associate Athletics Director for Internal Operations, a position he has held for the last three years.
Hired on April 20, 2013, Blackburn oversaw 13 regular season Southern Conference Championship teams and 10 SoCon Tournament titles during his career.
The Mocs captured the football, men's basketball and women's basketball crowns in 2015-16, which is the first time UTC has won all three in the same year in school history.
Cantrell says in the classroom, UTC student-athletes have posted a 3.0 or higher GPA for seven-straight semesters. Cantrell says the Mocs have also been at or near the top of the league each year in attendance in the revenue sports.

Coach Reed said Blackburn was much more than a winning Athletic Director. The softball coach noted he will be very tough to replace. "That's going to be tough. You get somebody that cares about you as an individual. Obviously, winning was important to him, or is important to him, will always be."
And Reed added Blackburn always took an extra step, a personal one. "But to take the time to check on you if you're sick or if somebody in your family is not feeling well, to make sure your life's going well. You don't find many of these people. He's going to be really hard to replace."
UTC will conduct a national search for a new Director of Athletics, according to Cantrell.

Blackburn appeared on This N That back in October of 2016"
Unmute